Get access to free childcare management software powered by Wonderschool
How Wonderschool can help
We'll support you with onboarding and any training necessary.


Collect tuition and fees on-time and online

Share your up-to-date availability with families looking for care

Easier parent communications and offers digital check-in and check-out

The Oregon Child Care Alliance offers free yearly subscriptions to Wonderschool software when you become an alliance member.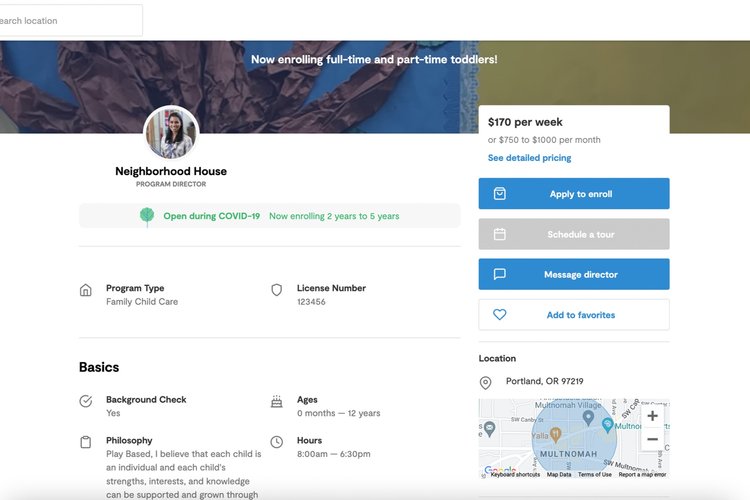 The Wonderschool software is so much more than just a way to bill parents and do your record keeping!
With Wonderschool, you will gain an online web presence where parents can easily search for your program, view your enrollment availability, book tours, and apply to enroll.