We are here to help strengthen local communities by providing resources and services that support self-reliance, build relationships with those we serve, and empower those that work in child care.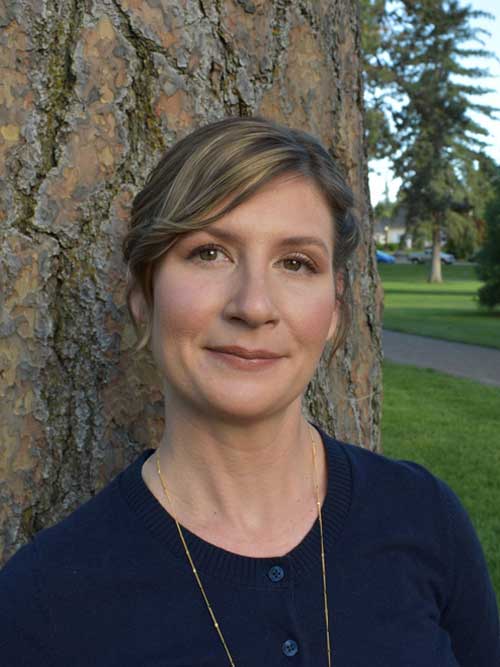 Lisa Tynan
Program Director
Lisa brings many years of small business leadership, management, and teaching experience to our team. Lisa comes from a background in both education and finance. She has founded and sold her own Montessori preschool and has an intimate understanding of the ins and outs of the child care industry. Lisa is an Oregon Master Trainer, an Instructor and Advisor with the SBDC, and is passionate about helping child care providers achieve their goals.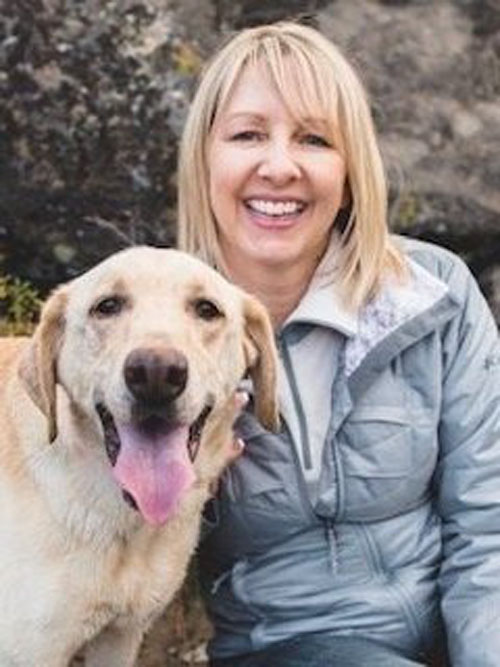 Heidi Martin
Business Coach
Heidi has lived in Central Oregon for over 20 years and believes that a child's success in life is directly related to their early years. She feels fortunate to work with the Oregon Child Care Alliance and support providers' businesses with sound financial advice and time saving processes so they can spend more time with nurturing the children they've been entrusted with. Heidi has been working in the finance for 20 years and finds this is the most important and meaningful work she's done.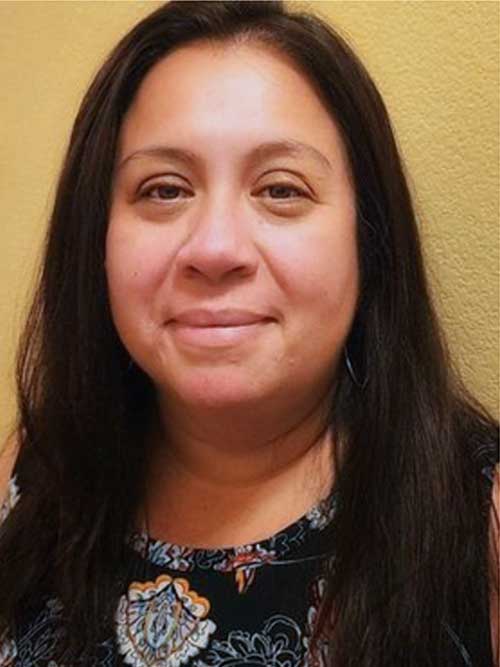 Monica Altamirano
Bilingual Business Coach
Monica has lived in Central Oregon for over 20 years and has been part of NeighborImpact for about 13 years. Monica knows the need for support for our providers. She is excited to be part of OCCA and able to work with our Spanish speaking providers, helping them save time and money so they can focus more on the job they love in spending time with the children they so effortlessly serve. What a rewarding job all the way around!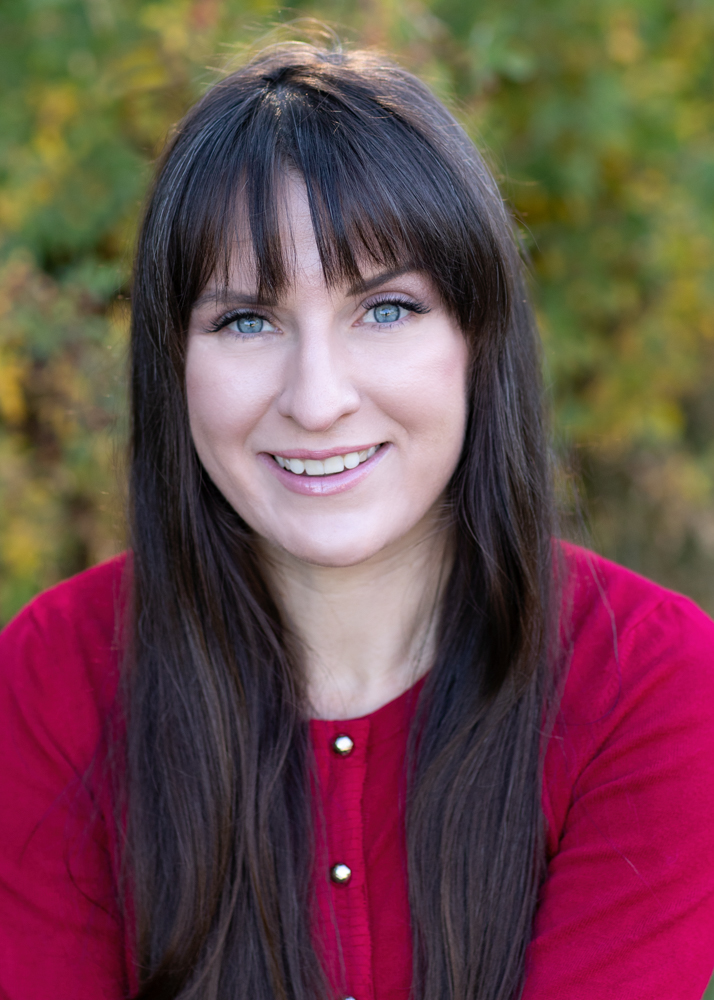 Amanda Gow
Program Coordinator
Amanda Gow is a lifelong Oregonian who has spent the past 15 years working in youth services at the regional and national levels. She has led organizations such as Big Brothers Big Sisters Central Oregon and Boys & Girls Clubs of Bend. Amanda is currently working towards a Masters's in Clinical Mental Health and she is thrilled to be part of the OCCA team.
Interested in becoming an Oregon Child Care Alliance staff member? Please contact us and we will be in touch soon. You can also check for current job postings below.
Administrative Assistant, OCCA
The Administrative Assistant works closely with the OCCA Director and the Program Coordinator by performing a variety of clerical and administrative tasks. This position will be primarily remote and computer based (see below). Those interested in either part time or full time work are encouraged to apply.
Join a team that is passionately committed to strengthen our communities! The OCCA and Neighborhood House supports child care providers throughout Oregon by providing business coaching and trainings, network support, financial management software and tech support. We are committed to partnering with BIPOC communities to work together toward system change to make opportunity truly available to all families in Oregon communities. This is an opportunity to support the growth and development of this program.
Duties/Responsibilities:
The Administrative Assistant will have the following responsibilities:
Assist in the preparation of marketing materials, recruitment and coaching resources
Assist in marketing and community outreach
Assist in managing our Facebook page and other social media outreach
Spreadsheet tracking of member recruitment efforts, applications and signed contracts
Retrieves information as requested from records, email, minutes, and other related documents; prepares written summaries of data when needed
Attend virtual program meetings and trainings over zoom, and attend once per month in-person meetings with the Director and PC
Performs other related duties as assigned by Program Director
Required Skills/ Abilities:
Excellent verbal and written communication skills
Excellent problem-solving and organizational skills
Proficient in MS Office: Word, Excel, PowerPoint, Outlook Mail, Calendar, and Zoom
Experience with spreadsheet and database tracking and generating reports from office software
Proficient in Google Drive
Good time management and work prioritization skills
Ability to work independently
Education and Experience:
Associate's degree required; Bachelor's degree in related field preferred.
At least two years' experience in administrative role.
Additional Qualifications:
Experience in the field of education or non-profit experience preferred
Ability to translate educational training handouts, PowerPoints and marketing materials from English into Spanish is desired. Bilingual applicants encouraged to apply.
Location & Driving Requirements:
This position is Monday through Friday, work hours to be determined with hiring manager. This role will be largely remote in nature; however the administrative assistant must be able to provide their own transportation and be able to meet in-person with the Program Director once or twice per month. This will involve driving to either Deschutes county or Multnomah county at least once per month.
Interested applicants: Please send resume and cover letter to: ltynan@nhpdx.org
Business Coach, OCCA
Join a team passionate about helping early childhood educators in Oregon!  Now accepting applications for business coaches to create and facilitate a network of child care providers participating in the shared services business project. Provides business coaching to early educators, builds relationships with the provider community and helps to grow participation in this project.  This is a remote position.  Full and part time positions available.  Must live in Oregon.
Duties/ Responsibilities:
Supports family child care providers and small child care centers who participate in the Oregon Child Care Alliance through coaching and leading business trainings.
Helps programs gain business acumen to enhance business practices, knowledge, and skills to manage their business.
Utilizes previously developed training and develops new training to present monthly workshops on topics including, but not limited to, the use of data management software, business practices, recordkeeping, business planning, accessing capital, setting rates, and budgeting.
Seeks out knowledge of local and state wide financial resources available to small businesses and guides child care programs to these resources and through application processes
Builds relationships within the community to ensure strong support for local providers.
Partners with multiple community partners to support strong business practices
Attends professional development trainings and events as appropriate.
Basic data entry required for grant reporting
Minimum Qualifications:
Bachelor's degree in business, marketing, accounting, business management, adult education, early childhood education or related field.
Three (3) years of business or non-profit experience
Demonstrated experience incorporating diversity, equity, and inclusion practices into teaching and coaching methods
Required Knowledge, Skills and Abilities:
Knowledge of business administration
Ability to plan, organize, and effectively manage time
Ability to work varied hours including some evenings and weekends to meet scheduling demands of early learning professionals
Ability to independently perform the duties of the position efficiently and effectively
Ability to work respectfully with individuals of all cultures, backgrounds, perspectives, and abilities
Ability to use equipment necessary to carry out job responsibilities such as, but not limited to, computer software, Zoom, Microsoft Office, Google Drive, Powerpoint.
Ability to create ongoing trusting relationships with early education programs to develop the most conducive environment for learning and reflection.
Knowledge and understanding of bookkeeping.
Ability to implement effective techniques for adult learning
Interested applicants:  Please send resume and cover letter to: ltynan@nhpdx.org