It can seem overwhelming trying to figure out where to start and how to search for the perfect childcare for your children. It impacts the entire family and is a big decision that you do not want to take lightly. There are many components to consider when choosing a quality child care. Something that you may want to decide on first is the kind of childcare you will be most comfortable with. Do you see your child feeling most at home in a larger, center setting or a smaller, in-home setting? One provides more socialization opportunities with many more children, staff and families. The other offers a more intimate family style environment.
Next, is there a certain teaching philosophy that best fits your parenting style? Do you have one in mind or want to research more about different teaching methods? Does a certain philosophy interest you more than others? There are many to choose from, just a few examples are Montessori, Waldorf, Nature based programs, STEM programs, Reggio Emilia and many more. If this is important to you, be sure to do your research and ask questions of the program director about staff credentials towards that teaching philosophy.
Search for Child Care in Oregon:
To speak with a Parent Educator about child care resources you can also inquire here:
Call: 211 or 1-866-698-6155
Text: keyword "children" or "ninos" to 898211 (TXT211)
Email: children@211info.org
Find Child Care Oregon helps families locate child care through referrals and provides resources to make informed decisions about child care needs. You can search by providers by filters towards area, ages cared for, philosophies, etc. You can also search here for a specific provider if you know the name of who or where you are looking for specifically.
Wonderschool is a new platform available to families where you can search local child care providers nearby. From Wonderschool, "Wonderschool providers are licensed programs, meeting health and safety standards defined by states. Search for programs that meet your child's needs, from instructional language to hours of operation. Wonderschool delivers high-quality, affordable child care to every family in the country by empowering providers to run sustainable child care business and working with governments, networks, and individuals to create new programs."
These resources can help you to search for who has openings and available care that matches your schedule, see what child care programs are charging, and contact child care providers directly.
Questions to ask when looking for Child Care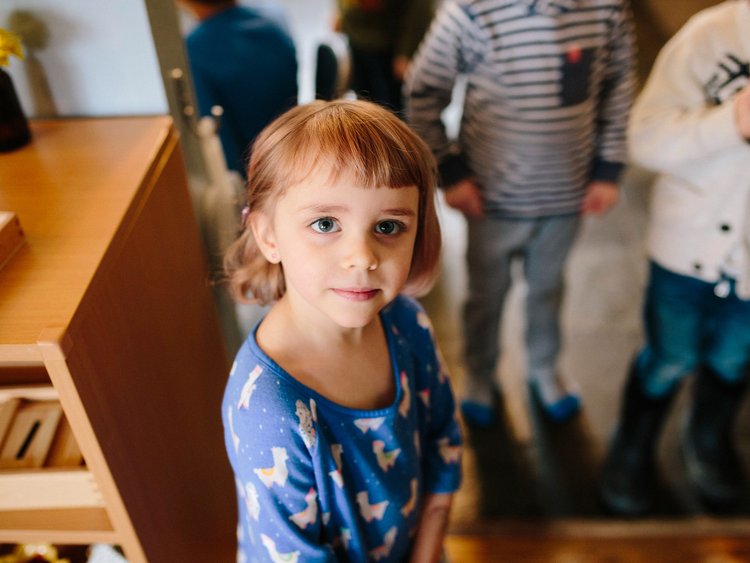 How will I know this is the right fit for my family?
– Are you licensed with the state? Is your license posted? Can you show me where? Do you have any safety violations? You can also access this information here. Be sure to sign the form called Declaration of Viewing that new parents have to sign to say that they have viewed the location's license certificate.
– How can parents be involved in the program?
– How do you handle conflicts between children? What is your discipline policy? Is it posted?
– Be aware of the environment and observe the following while asking any questions that may come up during your tour of the program.
Will the environment allow my child to learn and grow?
• Is the environment clean, comfortable and friendly?
• Is there enough indoor and outdoor space for movement and play?
• Are there enough materials, books, and toys for children?
Can you see positive relationships in the program?
• Do program staff smile at, talk with, and listen to children?
• Do program staff play with and read to children?
• Are children playing together?
Do children and families feel supported by the program?
• Are children and families welcomed by program staff?
• Are families invited to visit and participate in the program?
• How does the program regularly communicate information with families?
What is the experience and education of the staff working with my child?
• How long has the program staff been providing child care?
• What training and education do the program staff have?
• Is the program participating in Oregon's Spark?
Will my child be safe and healthy?
• Will the same program staff take care of my child regularly?
• Is there a family handbook explaining the policies (such as guidance and discipline)?
• Are healthy meals and snacks provided?
• How many children are cared for daily in the program?
Will my child's development be supported?
• Is there a daily routine and planned activities?
• How will my child's home language and culture be supported?
• Are TV, computer, and other screen times limited?